Squeak-Ender (to fix squeaky subfloors)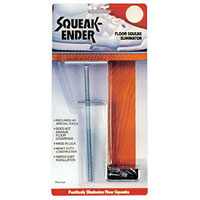 Oberry Enterprise
Squeak-Ender (Squeakender), a squeaky subfloor repair kit, positively helps to eliminate squeaky floors in existing homes, new construction, and in mobile homes by pulling the subfloor securely to the joist to eliminate squeaks. Each package contains the necessary hardware for one installation.
E-2084
E-2084
9.95
Glass Etching Store
https://www.mysqueakyfloors.com/Item/E-2084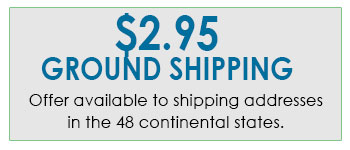 Squeak-Ender (to fix squeaky subfloors)
Squeak-Ender (to fix squeaky subfloors)
Squeak-Ender, also known as the Squeakender squeaky subfloor repair kit, has an unusual but effective design. Its main purpose is to pull the subfloor securely to the joist.
Squeak-Ender has two main parts: The first includes the hanger bolt which fastens to the underside of the subfloor against the joist with four provided screws. The second is a bracket that slips over the joist and the hanger bolt. Finally, install the washer and nut and tighten with a wrench until the squeaking stops. Be careful not to overtighten.
After testing the product, I have a couple of recommendations. You may want to consider a lock washer. Also, if you plan to finish the ceiling, notch the bottom of the joist to recess the joist bracket. This will help maintain a smooth surface for the later application of wallboard.
Pulls the sub-floor tight back against the joist.
Does not damage floor coverings...no need to rip up carpeting and vinyl.
For use with any thickness of sub-flooring and on most sub-floors and floorboards supported by joist up to 2 x 10's.
Great for both on-site construction and manufactured homes.
Receive an in stock email notification for this item as soon as it becomes available.
E-2084 - Squeak-Ender (to fix squeaky subfloors)
Software: Kryptronic eCommerce, Copyright 1999-2023 Kryptronic, Inc. Exec Time: 0.044265 Seconds Memory Usage: 1.059341 Megabytes